Head on over to Doodle bugs teaching to join the linky fun!!! Click the button below.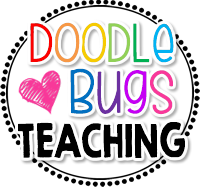 We had two date nights this week because the two older kiddos went to their grandmas and nana's house :)
The first night we went to Sushi and it was just the two of us.. I had a picture of my favorite sushi.. but I can't find it. Its called JAPANESE LASAGNA.. if you have never tried it.. TRY IT! its is soooooo good.
The second night we went to outback but we had little guy.. :)
Jayden had his first basketball game.. He was so lost. He even cried :(.. But he pulled through.. Hes alot like his mama.. We get stressed and sometimes cry when we are overwhelmed. He made a point though.. :) by accidentally stealing it from a teammate..
My weight. I am ashamed to say that I am getting way to high up their. Its time to take control.I need to follow through. That is my problem.
OMG baby james is 5 months and a few days but OMG. He is growing so fast he will be six months before I go back to school .
We have been practicing are school knowledge these last few days to make sure we remember it all before we make our way to first grade. :)